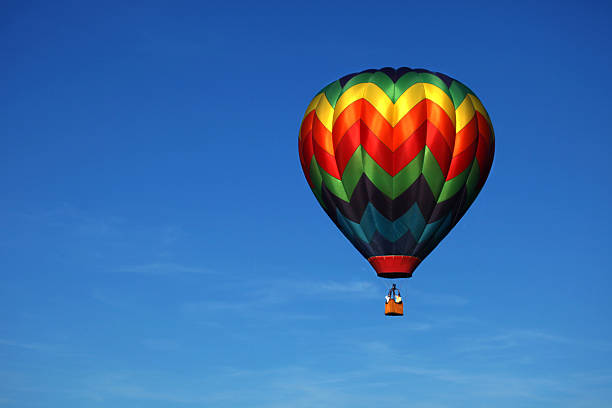 If you are finally having your first hot air balloon rides in Phoenix but you're not very sure what you should expect or what comes with it, relax! The following are tips to help ensure it will be a blast:

Have a flexible schedule.

Hot air balloon flights are very dependent on the weather. The slightest chance of storms, high winds or any other factor that may threaten the safety of a ride, will typically get the flight cancelled. Balloon pilots and staff are masters of the wind and conditions, allowing them to provide a safe and thrilling experience.

Be calm and enjoy the experience.

Aerogelic Ballooning is a laid back experience that should not be rushed. Give it a total of 3 to 4 hours for the complete experience. When you get there, you will be given a safety orientation by your pilot before they ready the balloon. All are encouraged to be involved in this usually fun experience, which is also a perfect time to know your balloon party before your flight. The moment the balloon has been inflated, you will get inside and fly for around an hour.

Follow instructions.

Undoubtedly, a hot air balloon ride is a exciting adventure, but with is a little bit of risk. The staff will give you safety instructions, specifically for take off and landing. Do as they say so you can have a safe ride through the entire duration of your flight.

Wear the right clothing.

Depending on when you fly, you have to wear some layers. It can get cold right before a morning flight and right after an evening flight. Put on some sensible shoes - we usually land in a field - and bring a hat for protection against the heat!

Keep possessions secured.

Be sure to strap down anything you're not ready to lose, such as sunglasses, mobile phones, and so on. Going 5000 feet down is a long way.

Enjoy your views.

As you might imagine, looking down on the earth in a hot air balloon serves up some particularly amazing spectacles. Take loads of pictures and simply relish the landscape under you. It's not everyday you get the chance to.

What's next if my flight gets cancelled?

Because ballooning is a weather-dependent activity, don't be surprised by weather cancellations. Sometimes, people just get lucky to be successful on their first attempt, but others don't. Because of this, you will probably be given two schedules per booking. Before you do make that booking, make sure you have verified this with the ride operator.
Get further info by browsing this link - https://en.wikipedia.org/wiki/Hot_air_balloon